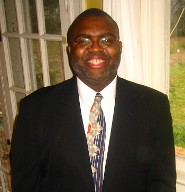 Sparta is my home; I was born here and am pleased to be home again! I believe that God called me to preach and that he called me to move home to Sparta to plant Harvesters Baptist Church.
I answered my call to preach while attending Meadow Baptist Church in Duluth, Georgia. After being ordained some five years later, with the blessings of Meadow Baptist Church, my wife Kathy and children, Wesley, Krystynna and Katelyn and I moved to begin the new work.
At Harvesters Baptist Church we stand on the promises of God, believing every word to be written for our benefit, and live out our beliefs by focusing on the five major categories of our philosophy of ministry: worship, ministry, fellowship, discipleship and evangelism.
I believe that God meant it when he said "The Lord is not slack concerning his promise, as some men count slackness; but is longsuffering to us-ward, not willing that any should perish, but that all should come to repentance. 2 Peter 3:9 Our mission is to share the gospel of Jesus Christ with all who will listen in and around Sparta and Hancock County. We'll do so without compromising our faith, our beliefs and our philosophy.
I hope you will come and visit with us at Harvesters Baptist. I am excited to witness what God is doing in Sparta. Whether you are looking for a new church family or looking for a church you can visit occasionally, you're welcome at Harvesters Baptist Church!
I hope you will come and visit with us or contact us by email, we'd love to hear from you.
Pastor Meredith Ransom